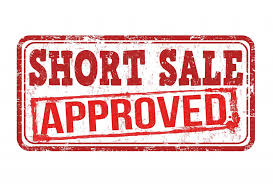 Need to Sell your Home Short Sale?
Our Short Sales Services  are 100% free to our clients. 
If your home is worth less than what you owe on the mortgage, then you might
qualify for a short sale.
If you're experiencing difficulty paying your mortgage and need to sell your home due to unemployment, increased expenses, divorce, disability, or any financial problem, a short sale is a free option that can end your mortgage trouble permanently.
Move on your schedule (3-6 months okay)

Get up to $3,000 in moving assistance

No repairs necessary

No costs whatsoever
   Call today to stop a foreclosure
Foreclosure situations are extremely time sensitive.
A short sale is indeed an alternative to foreclosure for homeowners who are struggling to make their mortgage payments and are at risk of losing their homes. Here are some key points to understand about short sales:
1. **Definition**: A short sale is a real estate transaction in which the homeowner, with the approval of their lender or mortgage servicer, sells their home for a price that is less than the remaining balance on their mortgage.
2. **Reasons for Short Sale**: Homeowners opt for short sales when they can no longer afford their mortgage payments, and the home's current market value is less than what they owe on the mortgage. This situation is often due to financial hardship, such as job loss, medical bills, or other unexpected expenses.
3. **Approval from Lender**: To proceed with a short sale, the homeowner must obtain approval from their lender or mortgage servicer. Lenders are not obligated to agree to a short sale, and they may consider factors like the homeowner's financial situation, the property's market value, and the potential costs of foreclosure.
4. **Deficiency**: In some states, after a short sale, the homeowner may still owe the lender the difference between the sale price of the home and the remaining mortgage balance. This is known as a deficiency. It's important to understand your state's laws regarding deficiencies and to discuss this with your lender.
5. **Waiver of Deficiency**: Homeowners who want to avoid being liable for the deficiency should request that the lender waives it. This means the lender forgives the right to collect the remaining amount. It's crucial to obtain a written agreement for the waiver and keep it for your records.
6. **HUD-Approved Housing Counselor**: Seeking the assistance of a U.S. Department of Housing and Urban Development (HUD)-approved housing counselor is highly recommended when considering a short sale. These counselors can provide guidance on the process, help you understand your options, and assist with the necessary paperwork.
7. **Relocation Assistance**: Some private programs, often referred to as "cash-for-keys," may offer homeowners financial incentives to voluntarily leave the property after a short sale. These programs are designed to help homeowners transition to a new living situation.
In summary, a short sale can be a viable option for homeowners facing financial hardship and the possibility of foreclosure. However, it's a complex process that requires lender approval and careful consideration of potential deficiencies. Seeking the guidance of housing counselors and understanding your rights under your state's laws is essential when pursuing a short sale.
Read additional information from the National Association of Realtors about Short Sales.
Getting started is easy! Complete the form to schedule a no-hassle, no-cost evaluation with a morgage expert who is committed to helping you.
Sissy Dufrene is  CDPE Certified.  (Certified Distressed Property Expert)